We're cheering you on as you move the big ideas in your head and heart out onto the page
At Society of Young Inklings, we take youth on a journey to discover and cultivate their writing voice. In partnership with author-mentors and a passionate community of peers, Inklings develop the essential thinking skills writers need to get their creative ideas on the page.
Join Society of Young Inklings
In our membership community, youth writers meet authors in live Zoom sessions, connect with peers and pro mentors asynchronously on our discussion boards, and work on creative writing projects of their choice. In membership, we offer a journaling theme each month and focus on supporting writers in developing a regular creative writing practice above and beyond any one specific project they may be working on.
Build Your Creative Writing Skills
Once writers are ready to further develop their creative thinking and writing craft skills, they're invited to sign up for a workshop or a one-on-one mentorship. They might create a poetry collection, design a plan for a novel, experiment with a new genre, or even draft a full novel. We offer self-serve online courses, summer and weekend workshops, and customized one-on-one mentorships.
Share Your Work with Readers
Each year, we offer a writing contest for 3rd-9th grade writers, in which they can submit a short story or poem. Winners work with a mentor to revise their pieces and then are published in our annual book. All applicants receive a personalized, encouraging editorial letter from one of our Inklings team. Other sharing and publication opportunities at Society of Young Inklings include our membership live sessions, mentorship showcase reading, publication on our website, or even publication of their novels through our Fresh Ink publishing program.
What kinds of authors might I meet?



Lois Lowry
Lois Lowry, author of The Giver and many other titles, challenges us to go for our writing dreams and to share our work with the world.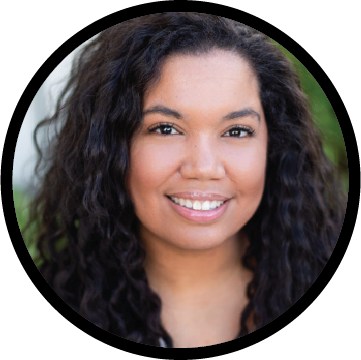 J. Elle
J. Elle, author of Wings of Ebony, encourages us: "Write your story – the one that you want to tell, the one that you're excited about – and that's enough. If you love it, then that's all that really matters."
Donna Barba Higuera
Donna Barba Higuera, author of Lupe Wong Won't Dance, invites us to keep a journal with us at all times and capture our ideas as they pop up in our everyday lives.
And what might I work on?
Like William Miller, they might write a poem to enter into our Inklings Book contest, win, work with a mentor to revise their work, and then be published in our Inklings Book.
Like Avery Yue, they might build character development skills in a series of short story experiments, and then dive into a major project, like drafting, revising, and publishing a trilogy.
Like Madeline Sornson, they might write a play, enter the Scholastic Art and Writing awards, win a Gold Key, and then even see their play produced at a local theatre company.
But being an Inkling isn't only about publishing books and winning contests. The real fun of being an Inkling is that writers are part of a community of artists who are excited about exploring their creative potential. Often that starts with the little things, like the practice of jotting ideas in a journal, or of paying attention to the fascinating details in the world around them. Our major focus is on helping youth to think like artists, developing a set of thinking skills and creative confidence that will serve them well in every endeavor, including school, career, and hobbies. Whether they write every day, every week, or even once a month, writers grow as artists as part of the Society of Young Inklings.
Absolutely! Let's create a quick story idea together.
Join the community of Young Inklings today!