INKLINGS BOOK CONTEST
Share Your Big Ideas with the World!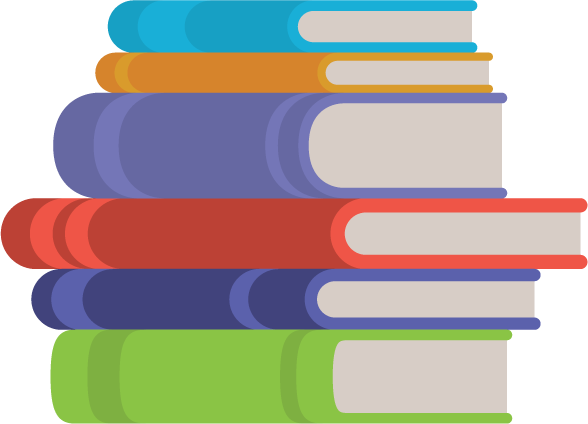 Whether you write stories or poems or both, whether your words are funny, heartfelt, imaginative, or true-to-life, there's a place for you in the Inklings Book Contest. Every 3rd-9th grade writer who enters will receive feedback. That means this contest is a win-win, for every applicant!
Each year from January to March, we accept short story and poetry submissions from 3rd-9th graders to be considered for our annual Inklings Book anthology.
Winners are paired with a professional writer/mentor who works with them to revise their stories and poems for publishing; Finalists are given the opportunity to be published on our website; and ALL applicants receive personalized feedback on their submissions!
One of our biggest goals with the Inklings Book Contest is to provide youth writers with the opportunity to learn the craft of revision through a real-world publishing opportunity. For the 2023 contest year, our funding allows us to accept up to 350 submissions. Please read our FAQ below for more details. 
The 2023 Inklings Book is Coming!
Releasing in August!
Society of Young Inklings' fifteenth annual Inklings Book anthology features stories and poems by youth authors in grades three through nine. Each piece is paired with a letter from the youth writer's author-mentor, who guided them through a personalized revision, plus an interview about the experience. The result is this extraordinary collection of stories and poems showcasing the power of youth voices and the craft of creative writing and revision. Whether you're looking for an excellent read, inspiration for your own writing, or both, you've found the just-right book.
CELEBRATE the 2023 Inklings Book!
August 13, 2023:
Inklings Book Pre-Release Party on Zoom
August 18 & 19, 2023:
The Way Words Move Us
Writers' Conference
What is the Inklings Book?
The Inklings Book is an anthology that features short stories and poems by up to twenty young writers and is professionally published by Society of Young Inklings in August of each year.
Who is the contest for?
The Inklings Book Contest is for youth writers in grades 3-9 who are ready to be treated like a pro and increase their writing skills. For the 2023 contest year, our funding allows us to accept up to 350 submissions. Winners will work with a professional mentor on an in-depth revision prior to publication in the book. Finalists will receive a revision letter and will have the opportunity to revise prior to publication on our website. Each applicant will receive personal feedback on their submission!
HOW DO I SUBMIT?
Submit your manuscript with our easy online application. All applicants will receive professional and personalized feedback. Don't miss this fantastic opportunity to hear from a pro! Please read through all submission requirements on the application page before submitting.
Educators, if you would like to submit a classroom set of contest submissions, click here to read more.
Entries may be submitted in English or Spanish. Stories submitted in Spanish will be translated by a member of our team, or you may provide your own English translation.
Historias y poemas pueden ser entregadas en español y serán traducidas por un miembro de nuestro equipo. También puede proveer su propia traducción en inglés. Información en español.
How are the winners chosen?
We look for stories with a strong point of view, intriguing characters, descriptive settings, and well-developed plots. In poetry, we look for lyrical language, rhythm, and that touch of flair or surprise that makes a poem stand out. Most importantly, we review applications closely to ensure that the chosen winners are committed to the revision process. Up to ten winners will be chosen from grades 3-6 and up to ten from grades 7-9.
What will I win?
Winners receive a two-session editorial mentorship with a professional mentor/writer, throughout which they will revise and polish their poem or story. The revised stories and poems are then published in the Inklings Book, which is distributed through various retail channels. Winners also receive their own copy of the Inklings Book as well as one for their school. Finalists will receive a revision letter with feedback about their work and the opportunity to be published on our website.