Share Your Big Ideas with the World!
Whether you write stories or poems or both, whether your words are funny, heartfelt, imaginative, or true-to-life, there's a place for you in the Inklings Book Contest. Every 3rd-9th grade writer who enters will receive feedback. That means this contest is a win-win, for every applicant!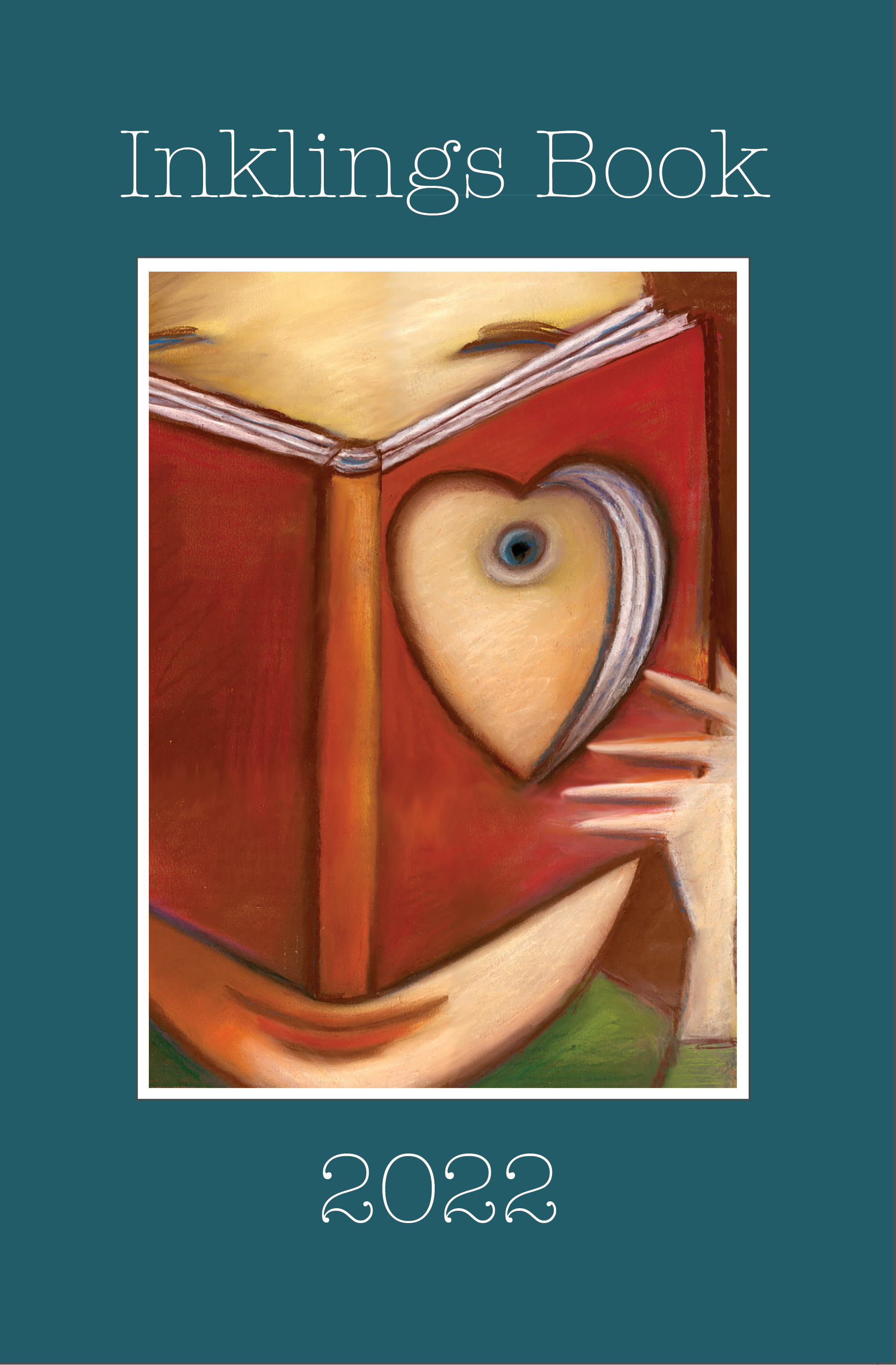 The 2022 Inklings Book is Here!
Dive into the Inklings Book and be swept into adventure, time travel, a fantastical forest, and even the quiet of a moonlit night. The stories and poems included in this year's anthology are filled with courage, hope, empathy, and joy.
Each year from January to March, we accept short story and poetry submissions from 3rd-9th graders to be considered for our annual Inklings Book anthology.
Winners are paired with a professional writer/mentor who works with them to revise their stories and poems for publishing; Finalists are given the opportunity to be published on our website; and ALL applicants receive personalized feedback on their submissions! 
One of our biggest goals with the Inklings Book Contest is to provide youth writers with the opportunity to learn the craft of revision through a real-world publishing opportunity. For the 2022 contest year, our funding allows us to accept up to 300 submissions. Please read our FAQ below for more details.
Grab Your Copy of the 2021 Inklings Book!
Inside these pages you will find magical nights, a mischievous elf, an alien queen, dragons, mystery, and most of all, inspiring words filled with courage, hope, and resilience.
Society of Young Inklings' thirteenth annual Inklings Book anthology features stories and poems by youth authors in grades three through nine. Each piece is paired with a letter from the youth's author-mentor who guided them through a personalized revision, plus an interview about the experience. The result is a literary feast-part celebration of spectacular writers and their powerful voices, part practical revision guide. Whether you're looking for a thumping good read, inspiration for your own writing, or both, you've stumbled across the just-right book.
Grab Your Copy of the 2021 Inklings Encore Book!
Be dazzled by the outstanding stories and poems featured in this, our very first Inklings Book Encore anthology. This year marks Society of Young Inklings' thirteenth annual Inklings Book Contest. Our judges faced a fabulous problem: too many winning entries! Not only that, but past winners had outdone their previous work, demanding a fresh challenge from our writing community. In the end, we decided to feature these repeat winners in a volume of their own. We invited them to put the revision skills they learned in their first Inklings Book publishing experience to the test. In these pages, you'll find the result-a literary celebration featuring the not-to-be-missed, powerful voices of youth writers dedicated to challenging themselves and one another to new heights. Happy reading to you!.
What is the Inklings Book?
The Inklings Book is an anthology that features short stories and poems by up to twenty young writers and is professionally published by Society of Young Inklings in August of each year.
Who is the contest for?
The Inklings Book Contest is for youth writers in grades 3-9 who are ready to be treated like a pro and increase their writing skills. For the 2022 contest year, our funding allows us to accept up to 300 submissions. Winners will work with a professional mentor on an in-depth revision prior to publication in the book. Finalists will receive a revision letter and will have the opportunity to revise prior to publication on our website. Each applicant will receive personal feedback on their submission!
How do I submit?
Submit your manuscript with our easy online application. All applicants will receive professional and personalized feedback. Don't miss this fantastic opportunity to hear from a pro! Please read through all submission requirements on the application page before submitting. 
For the 2022 contest year, our funding allows us to accept up to 300 submissions. After 300 submissions, we will provide a waiting list and will open up more slots as our funding permits.
Educators, if you would like to submit a classroom set of contest submissions, click here to read more.
Entries may be submitted in English or Spanish. Stories submitted in Spanish will be translated by a member of our team, or you may provide your own English translation.
Historias y poemas pueden ser entregadas en español y serán traducidas por un miembro de nuestro equipo. También puede proveer su propia traducción en inglés. Información en español.
How are the winners chosen?
We look for stories with a strong point of view, intriguing characters, descriptive settings, and well-developed plots. In poetry, we look for lyrical language, rhythm, and that touch of flair or surprise that makes a poem stand out. Most importantly, we review applications closely to ensure that the chosen winners are committed to the revision process. Up to ten winners will be chosen from grades 3-6 and up to ten from grades 7-9.
What will I win?
Winners receive a two-session editorial mentorship with a professional mentor/writer, throughout which they will revise and polish their poem or story. The revised stories and poems are then published in the Inklings Book, which is distributed through various retail channels. Winners also receive their own copy of the Inklings Book as well as one for their school. Finalists will receive a revision letter with feedback about their work and the opportunity to be published on our website.