Society of Young Inklings is a nonprofit organization dedicated to empowering youth writers, ages 8-18. "When I was young and filling notebooks with stories, I wanted someone to take my dreams seriously," says Naomi Kinsman, Founder and Executive Director. "Now, I have the privilege of granting wishes like my own by pairing youth writers with professionals who provide artistic mentorship and with our publishing team who deliver real-world publishing opportunities."
Support Grit, Empathy, and Vision through Creative Writing
When passionate youth mentor with talented pros, they not only grow as writers, but they develop core skills that affect every area of their lives.  In Inklings programs, youth learn practical strategies for developing as artists, gain creative momentum, and tap into the power of their voices as they share their work with peers and a reading audience.
Dear champion of youth writers,
Thank you for considering an investment in youth and the development of their voices. When you support youth as they collaborate with professional writers, moving the big ideas from their hearts and heads onto the page, you achieve far more than simply providing a joyful experience. In fact, you're changing lives.
I know, because as a second grader I didn't know how to access my own voice. I could hardly even speak in class. But then, an author looked me in the eye and told me my story mattered. Her words inspired me to dream Society of Young Inklings to life. The impact of that one interaction has rippled outward through Society of Young Inklings' mentorships for over eleven years. Who knows how much grit, empathy, and vision has been and will continue to be unleashed.
Words matter. Mentorship matters. And at Society of Young Inklings, we are honored to partner with you to extend our reach to youth who may not yet know the importance of their voices.
Every year, supporters like you make our annual Inklings Book contest and publishing program possible. This free-to-all program provides every applicant with personalized feedback about their work. Winners and finalists also receive editorial guidance for a final revision of their work. Our mentors help each youth writer more clearly see the strengths of their stories and poems. Then, we walk them through strategies to magnify those strengths. 
Through the revision process, these youth dig deep, making stand-out pieces even stronger. It's not easy to push beyond good to great, and by doing so, writers develop grit, empathy, and vision. We cheer them on as they take a Hero's Journey, face challenges, wrestle inner dragons, and come out the other side with gifts to take back to the rest of their lives.
Thank you, so much, for helping youth writers thrive.
My very best,
Naomi
Naomi Kinsman – Executive Director, Society of Young Inklings
Volunteer! We offer small, medium and large volunteer opportunities year-round for youth, parents, educators and creative pros. Click through to fill out our volunteer interest form.
Support us with a financial donation of any amount. Donations help us with outreach, volunteer training, and support our free annual Inklings Book Contest.
Follow us on your favorite social media channel! Your vote of confidence isn't only social proof that you believe in our cause. By following us, you also help boost our reach and influence more lives.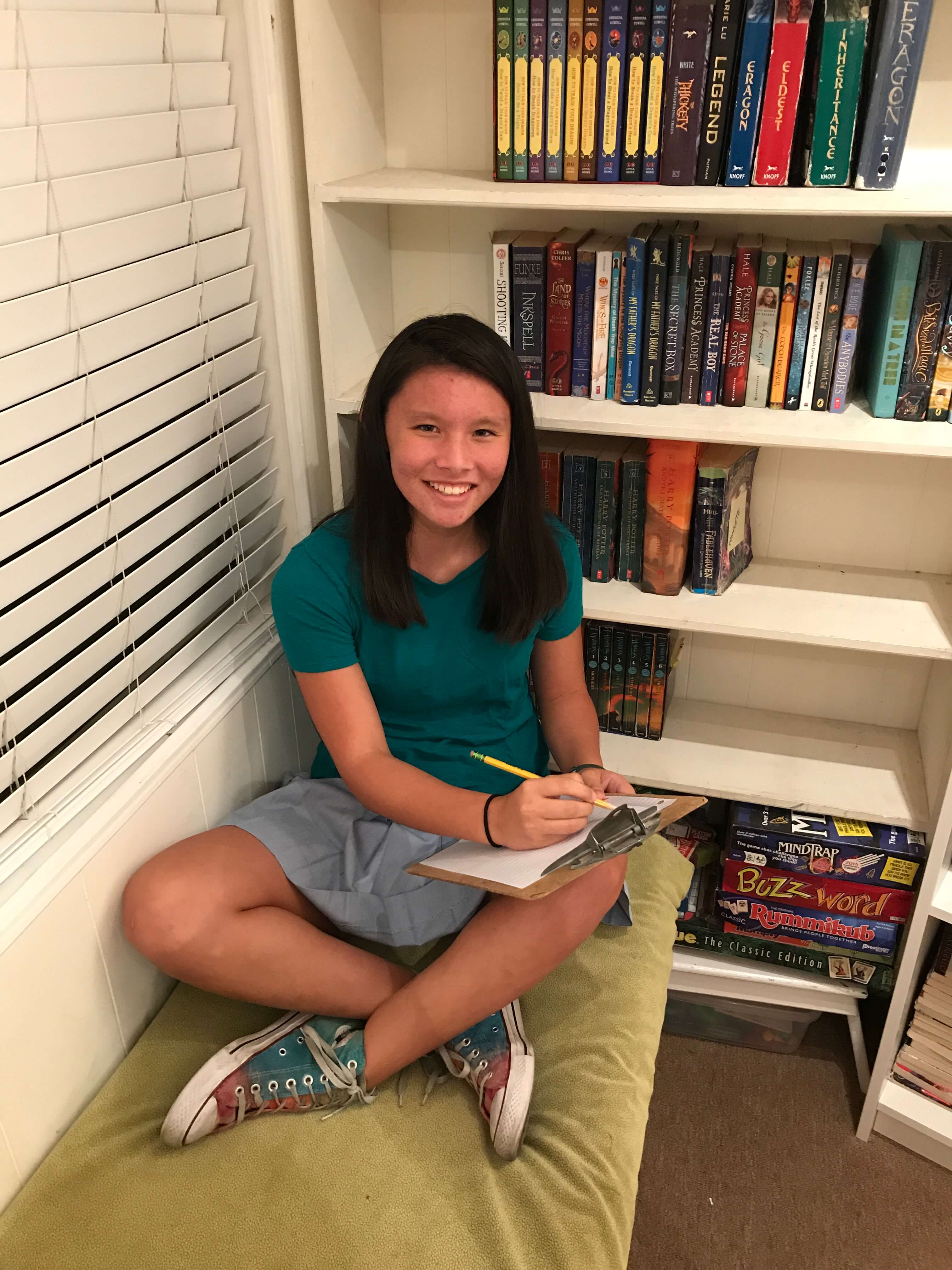 Join Society of Young Inklings Today!
You'll get special membership pricing on programs, exclusive monthly goodies, and an Inklings Book Contest editorial letter. We have educator memberships, too!
Every Young Inkling has a story to tell...